Home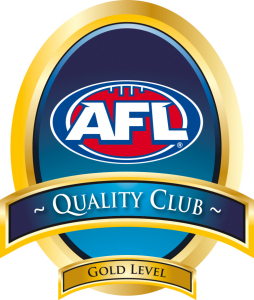 Junior Club of 2012
Youth Club of 2012
Champion Club of 2012
Best New Coach of 2012 - Juanita Ashby
Our club also acheived GOLD QAULITY CLUB status in 2012, a testament to the exceptional club administration provided by our club committee and volunteers.
Without the dedicated individuals that assist with the running of our club and teams, this club would not be able to survive.
We would like to say a very big THANK YOU to all of you that contribute your time and energy, through being a committee member, coaching, team management, umpiring, assisting in the canteen and providing invaluable support to teams and coaches on game day, to ensure that our players take the field each week and the club continues to run.
WEBSITE UPDATES
As previously stated, we do our best to make this website a user friendly and informative place for our visitors.
From now on, all news articles will be under the NEWS heading under the CLUB tab.
All important dates will be listed on the SOCIAL CALENDER heading under the CLUB tab.
If you have any other suggestions to improve this website, please email eventsnmjfc@hotmail.com
.